This post looks at the best supplements for cellulite that are worth trying. Plus our ultimate 3-step anti-cellulite plan to fight those pesky dimples. 
The bad news is that there is no magic pill that can remove cellulite – no matter how hard we wish! The good news is that there are some natural supplements that can help fight those pesky dimples and bulges.
While supplements can't completely eliminate cellulite, they can help reduce its appearance when combined with a healthy diet, exercise, and anti-cellulite skincare routine.
Here are the 10 best supplements for cellulite that are actually worth trying!
The 10 Best Supplements for Cellulite
1. Fish oil / Omega-3 fatty acids
Fish oil is a popular supplement, thanks to its many health benefits. But did you know it can also help fight those dimples and bulges?
Omega-3 fatty acids, which are found in fish oil, help to rejuvenate the skin. Our skin naturally contains oils, which are necessary to maintain moisture and keep our skin soft, smooth, and firm.
Omega-3 also improves blood flow. Since poor circulation is a direct cause of cellulite, this can help reduce it by bringing nutrient-rich blood to your skin and connective tissues.
2. Collagen
According to experts, collagen has many benefits that extend beyond topical skincare. When taken as a supplement, it can be especially helpful for those of us dealing with stubborn cellulite.
This is due to collagen's role in maintaining the elasticity and youthfulness of the skin. Elasticity is what keeps your skin tight, resulting in smoother skin and a reduced appearance of cellulite.
Furthermore, collagen is crucial for preserving and repairing the connective tissue – a major piece of the cellulite puzzle.
3. Chokecherry

Chokeberries are packed with antioxidants, and incorporating them into your daily routine just may be the answer to your cellulite woes.
Chokeberries have one of the highest concentrations of potent phytonutrients and antioxidants of any fruit. These substances may contribute to improved microcirculation and reduced cellulite.
4. Gotu kola extract
Gotu kola extract has been specifically studied for its benefits in reducing cellulite. By enhancing skin thickness and elasticity, gotu kola helps minimizes the appearance of lumpy cellulite.
Gotu kola is also known to aid in microcirculation. In addition to strengthening the skin and connective tissue, a boosted circulation helps flush excess fluids and toxins from the body.
5. Horse chestnut extract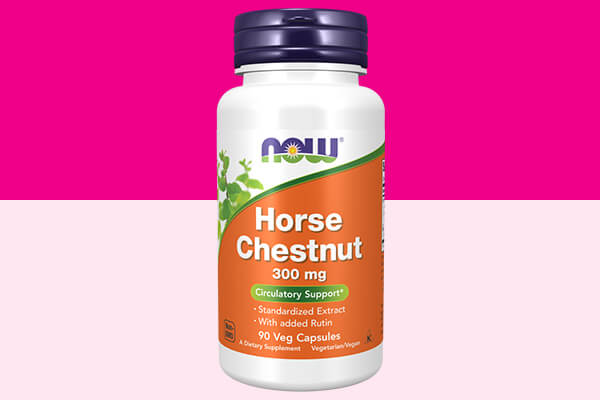 Horse chestnut extract contains the compound aescin, which is useful for enhancing blood flow. Since poor circulation is a major cause of cellulite, this can help lessen its appearance.
Health food stores sell creams with horse chestnut extract that also reduce swelling and fluid retention.
6. Vitamin A
Vitamin A is soluble in fat and great at reducing cellulite since it increases collagen production.
It can be purchased as a supplement or ingested by eating fruits and vegetables such as pumpkin, carrots, cantaloupe, spinach, and collards. It can also be found in meats like liver and beef, as well as dairy products such as milk and eggs.
7. Vitamin C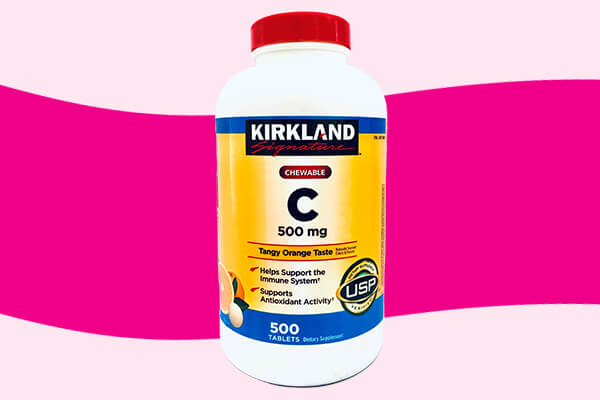 Vitamin C is considered one of the best vitamins for preventing cellulite because it is plays a major role in collagen production and helps strengthen the connective tissue.
Vitamin C also works to protect skin cells from free radicals, which speed up the aging process and slow down the turnover of skin cells. (Pretty much the last thing you want if your goal is smooth, cellulite-free skin!)
8. Vitamin E
Fat-soluble vitamin E is an effective anti-cellulite supplement due to its antioxidant properties. Vitamin E also aids in the delivery of oxygen to the skin, which can result in a brighter, tighter appearance.
Supplements are a simple way to increase your vitamin E intake, but you can also find it in foods like salmon, olives, and green leafy vegetables.
9. Dandelion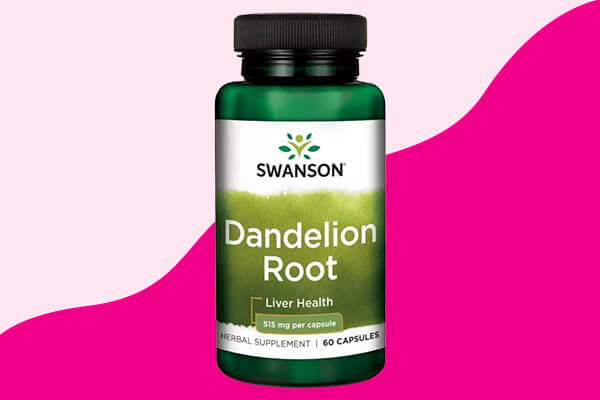 One of the causes of cellulite is fluid buildup, which a dandelion supplement can help with. Dandelion acts as a diuretic to flush out excess fluids and toxin, resulting in smoother, tighter-looking skin.
Dandelion extract also contains antioxidants, making it an ideal supplement for reducing cellulite.
10. Fiber
Cellulite can also be caused by high estrogen levels. It is advised to take fiber supplements in order to control your estrogen levels and effectively lower them. Fiber binds to excess estrogen in the body's digestive tract and assist the body in excreting it.
3-Step Anti-Cellulite Plan
Supplements can be a powerful tool in your cellulite-fighting toolbox. However, as we mentioned earlier, supplements work best when combined with other lifestyle changes.
To truly fight cellulite, you need to deal with its many causes, which is why we suggest the 3 steps below.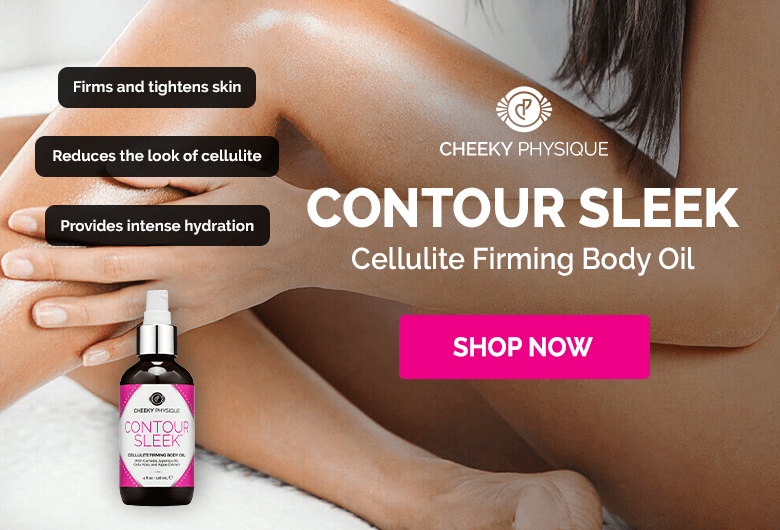 Step 1: Cellulite detox diet
Supplements work best when used alongside a healthy diet. We're sure you already know the basics: eat minimally processed foods, clean proteins, lots of foods and veggies, and avoid junk food.
Beyond that, check out this article to learn about the 10 best superfoods that fight cellulite naturally.
Step 2: Cellulite reducing workout
Workouts like HIIT and general cardio fitness are great for burning fat. Combine this with toning exercises for your problem areas (like your butt and inner thighs), and cellulite dimples will soon be a thing of the past.
Learn more about the best exercises for cellulite here: Can Cellulite Go Away with Exercise? Facts vs. Hype
Step 3: Anti-cellulite skincare routine
The last step is to take care of your skin. To get the most out of your supplements, diet, and exercise plan, we suggest using the Bye Bye Cellulite Kit. The Bye Bye Cellulite Kit is a complete body smoothing routine in one convenient boxed set!
The kit contains Cheeky Cups cellulite cups, which are used to boost circulation and smooth the connective tissue. It also includes Contour Sleek firming body oil to promote firmer, smoother skin. Shop the Bye Bye Cellulite Kit here!