If you have cellulite (and let's face it, who doesn't?), you've probably tried almost everything to get rid of it.
Diets, exercise, cellulite cream… The list goes on and on.
Well, here's something you might not have tried yet:
Cupping massage!
While there's no single cure for cellulite, cupping just might be the anti-cellulite Holy Grail you've been waiting for.
Why? Because it's the most effective way to target the TRUE causes of cellulite.
You see, the main culprit behind cellulite isn't fat… it's the connective tissue beneath the skin.
Aging, poor circulation, and other lifestyle factors can cause the connective tissue that joins the skin and muscles to stiffen. This creates a rippled effect in the fat layer – otherwise known as cellulite.
So What's Cupping and How Can It Help?
Cupping is an ancient technique that uses cups to apply vacuum pressure to different parts of the body.
Traditionally used for healing and detox purposes, it also has some fantastic anti-cellulite benefits. Here's why it's so helpful:
It helps stretch and relax the connective tissue beneath the skin, increasing elasticity and reducing the dimpled appearance of cellulite.
It boosts circulation, which helps nourish and rejuvenate the skin and connective tissue.
It stimulates lymph flow and helps move fluids and toxins out of tissues, creating a sleeker and smoother appearance.
Sounds great, right? If you're ready to sign up for treatment, you're in luck…
How to Try Cupping Massage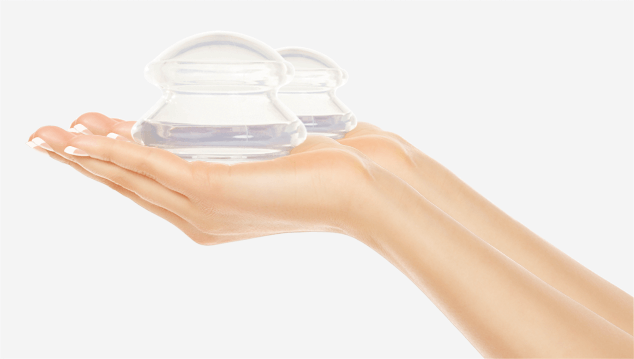 Many massage therapists and spas are aware of the incredible benefits of the 2,000-year-old art of cupping therapy. It's worth investing in a professional treatment if you can.
However, if you want to experience the benefits of cupping in the comfort and convenience of your own home, try Cheeky Cups!
Cheeky Cups are an at-home cupping massage kit designed specifically for body contouring and cellulite reduction.
This kit includes 2 premium silicon cups that can be used on different parts of the body. Cheeky Cups are convenient, easy to use, and can help you achieve a sleeker, smoother silhouette in only minutes per day.