This post is your guide to cellulite cupping massage and 3 great reasons to incorporate it into your at-home cellulite reducing strategy.
If you have cellulite (and let's face it, who doesn't?), you've probably tried almost everything to get rid of it.
Diets, exercise, cellulite creams and pills – the list goes on and on. Well, here's something you might not have tried yet…
Cupping massage!
While there's no one-off cure for cellulite, cupping just might be the anti-cellulite Holy Grail you've been waiting for. Why? Because it's the most effective way to target the main causes of cellulite.
You see, the true culprit behind cellulite isn't fat, but the connective tissue under the skin. Cellulite happens when fat presses against the connective tissue bands that hold the skin to the muscles. These bands are also called fascia.
Cellulite is mostly caused by hardened connective tissue or adhesions in the fascia, which can happen due to age, poor circulation, and other lifestyle factors.
3 Compelling Reasons to Try Cellulite Cupping Massage
Cupping is an ancient technique that uses cups to apply vacuum pressure to various parts of the body.
It has traditionally been used for healing and detoxification, but it also has some great anti-cellulite properties. Here's why cellulite cupping massage is so beneficial:
It helps to smooth out connective tissue adhesions, increasing elasticity and reducing the dimpled appearance of cellulite.
It promotes healthy circulation of nutrient-rich blood, rejuvenating the skin and underlying tissues.
It stimulates the flow of lymph, part of your body's natural detoxification system. This helps dissipate fluid retention that emphasizes the appearance of cellulite.
Sounds great, right? If you're ready to sign up for treatment, you're in luck…
How to Do Cellulite Cupping Massage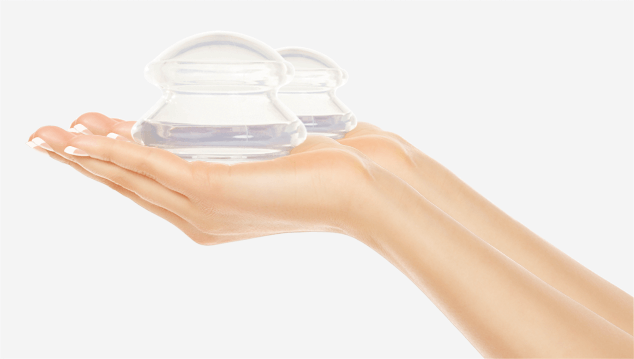 Many massage therapists and spas are aware of the incredible benefits of the 2,000-year-old art of cupping therapy. It's worth investing in a professional treatment if you can.
However, if you want to experience the benefits of cupping in the comfort and convenience of your own home, try Cheeky Cups!
The Cheeky Cups Body Contouring Kit
Cheeky Cups are a premium cupping massage kit designed specifically for body contouring and cellulite reduction. This is the same kit used by professional massage therapists around the world.
The Cheeky Cups Body Contouring Kit includes 2 silicone massage cups (medium and small for different parts of the body), a cotton travel pouch, and an instruction manual.
Cheeky Cups are convenient and easy to use. Use them in the shower or wherever it is most convenient. This simple tool fits easily into your routine and offers a truly effective way to combat cellulite.
Combined with a healthy diet and regular exercise, Cheeky Cups offer a remarkably effective way to achieve a sleeker, smoother silhouette in only minutes per day.