Collagen is a key component of a firm and youthful-looking body. This post looks at 10 collagen-boosting foods to help you fight cellulite and sagging skin.
We spend so much time worrying about facial wrinkles and turkey necks, but what about the rest of our bodies?
The truth is, your body can easily give away your age – and often, certain areas (like the hands, chest, or arms) are the first to show signs of aging. To put it simply, you can't ignore your body if you want to look younger than your years!
When it comes to firming and tightening the body, collagen is a key factor to consider. This protein provides firmness and elasticity to the skin and connective tissue. Collagen helps combat crepey skin on the arms, sagging skin on the stomach, and cellulite on the legs – to name just a few places.
Believe it or not, collagen levels decline every year after age 20. Fortunately, there are some easy ways to increase collagen naturally. One of the best ways to do this is to eat collagen boosting foods!
In this post, we share the 10 best foods that boost collagen and help fight cellulite and sagging skin on the body.
Benefits of Collagen for the Skin & Body
Did you know that collagen makes up 75%-80% of your skin? As a result, it's crucial for maintaining the health of your skin.
Here are 4 key benefits of collagen for the skin and body, particularly as it relates to maintaining a firm and dimple-free appearance:
1. Reduces lines and wrinkles
Overexposure to UV rays, unhealthy life choices, and the general result of getting older can cause collagen levels in the skin to diminish over time.
Eating a collagen-rich diet or taking supplements that stimulate collagen production can help prevent these wrinkles and reverse the signs of aging on your skin. This includes the skin on the face and neck, as well as the rest of the body.
2. Helps reduce cellulite
Cellulite is a common issue for many women. Contrary to popular belief, cellulite is NOT caused by excess fat. Cellulite occurs when the skin is pulled down by connective tissue bands, which attach the skin to the muscles.
The connective tissue (also known as fascia) is primarily composed of collagen. When your body lacks collagen, the fascia can harden or form adhesions, leading to cellulite.
Reintroducing collagen is key to strengthening the connective tissue. This can reduce cellulite's dimpled appearance.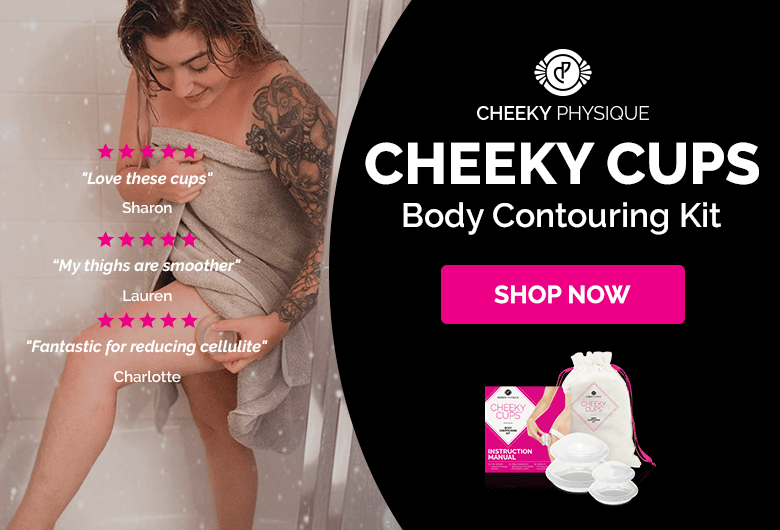 3. Helps skin retain moisture
As you age, your body can start to experience a reduction in hydration levels, which further deepen wrinkles. While the generic advice to "stay hydrated" is necessary, collagen is the secret ingredient that helps your skin retain moisture.
By adding collagen into your skin, you're helping it maintain moisture balance for a smooth and supple appearance.
4. Minimizes scars and stretch marks
Scars are formed when the deep layer of the skin (also known as the dermis) is damaged. The body's natural way of covering up damage is to produce an extra collagen layer which results in the formation of scars.
When this happens, you can assist your body by adding collagen to your diet especially in the early stages of wound healing. Similarly, collagen which promotes skin regeneration can also reduce the appearance of stretch marks on the skin.
How to Boost Collagen Naturally
Collagen has been a beauty secret for a long time and in fact, you can find tons of collagen boosting creams and supplements on the market.
While the choices can be overwhelming, it's actually a good thing that there are so many ways to increase the amount of collagen in your skin and body.
Here are the 3 most common options to boost collagen naturally:
1. Creams and serums
Collagen has long been a key ingredient in cosmetic products that promise soft, youthful skin. However, many of their claims about the topical application of collagen are false.
This is because collagen molecules are too large to properly penetrate the skin, which means  that applying it topically won't provide any benefits.
However, there's a different skincare ingredient that can boost collagen: peptides. Peptides are amino acids that are the building blocks of collagen. When applied to the skin, peptides act like messengers – stimulating the skin to produce more collagen naturally.
2. Supplements
Collagen supplements have become super popular in recent years. They come in a variety of forms, including type 1 & 3 collagen (best for skin) and type 2 collagen (best for joints). Collagen supplements are available as pills or powder and are usually made from animal bones, skin, or connective tissue.
Unlike creams and serums, collagen supplements provide a direct benefit to the body. This is because collagen supplements have been hydrolyzed, meaning they are broken down and more easily absorbed by the body.
3. Food
Virtually all the nutrients your body needs to perform at its best come from food – and collagen is no exception. Food contains a bioavailable form of collagen that your body can use right away.
Consuming collagen-boosting foods on a regular basis will give your body the collagen it needs to make your skin look firmer, smoother, and younger from head to toe.
Top 10 Collagen Boosting Foods
Diet has a big impact on the appearance and youthfulness of your skin, and it all comes down to collagen. Here are the top 10 foods that aid in the natural production of collagen in the body.
1. Bone broth
Bone broth might not be your first choice for a meal, but it's a sure way of getting collagen in your diet.
It is made by simmering animal bones in water. Some people go a step further by adding spices and seasoning to give the broth flavor.
Collagen isn't the only nutrient you can get from bone broth, bone broth is also rich in calcium, amino acids, and more.
2. Chicken
Chicken is a favorite when trying to add more collagen to your diet.
When you cut up a chicken, you'll probably notice all the connective tissue within the chicken and since collagen can be found in connective tissue, poultry birds are a rich source of collagen.
3. Fish and shellfish
Marine collagen is said to be the most bioavailable type of collagen, which means that the body can absorb it more quickly and easily.
Much like chicken and other poultry birds, fish and shellfish have lots of ligaments and connective tissue which means they're an abundant source of collagen.
4. Cashews
Cashew nuts contain zinc and copper which are both great in boosting the body's ability to create collagen.
5. Egg whites
Eggs don't have connective tissue like chicken or fish, but they are rich in proline. Proline is one of the necessary amino acids needed for collagen production.
6. Citrus fruit

Citrus fruit plays a major role in the body's production of procollagen, which is the body's precursor to collagen.
Try eating more citrus fruits like oranges and grapefruits to help your body produce more collagen.
7. Beans
Beans are a high-protein food that contain the amino acids needed for collagen synthesis.
8. Garlic
Garlic does more than add flavor to your pasta dishes. Garlic is rich in sulfur and sulfur helps prevent the breakdown of collagen.
Including plenty of garlic in your diet is a great way to help your skin and connective tissue.
9. Leafy greens
Several studies have shown that consuming chlorophyll helps increase the precursor to collagen in the skin.
Leafy greens are rich in chlorophyll, fiber, and antioxidants – which means they provide loads of collagen-boosting benefits to the skin.
10. Bell Peppers
Bell peppers are high in Vitamin C, which is necessary for collagen formation.
Bell peppers (particularly red bell peppers) are also high in beta carotene, which is an antioxidant that helps prevent the breakdown of collagen.
Bonus: Collagen Boosting Body Care Routine
Eating a collagen-rich diet is an essential first step to combating cellulite and sagging skin on the body. But if your goal is to keep your body looking as smooth and youthful as possible, why stop there?
Here at Cheeky Physique, we've created a complete line of body care products and tools to help you look and feel your best.
Here are our top products for a collagen-boosting body care routine that will firm and tighten your skin, combat cellulite, fight crepey skin on the arms, and give your butt a boost!