This post looks at how to maintain a healthy lymph system and in turn eliminate bloat and reduce cellulite through eating and avoiding certain foods for lymphatic drainage.
Your lymphatic system is your body's waste elimination system and is in charge of transporting toxins and excess fluid out of the body. So, if you want to eliminate belly bloat and cellulite, a healthy lymphatic system is essential.
Healthy lymphatic drainage can enhance your complexion, strengthen your immunity, minimize bloating and water retention, and reduce cellulite. To put it another way, it's critical to looking and feeling your best.
Exercise, dry brushing, and massage (including cupping massage) are some great techniques to increase lymphatic drainage. However, nutrition is also crucial. The foods you eat can significantly promote or hinder lymphatic drainage.
This blog post looks at the top ten best and worst foods for lymphatic drainage, as well as some additional hints on how to boost your lymph system.

10 Best Foods for Lymphatic Drainage
Here are the 10 best foods for lymphatic drainage:
1. Water
It may not be food, yet it is necessary for existence. The lymph fluid is kept hydrated and moving smoothly by water.
And because the lymph system is composed of around 95% water, dehydration can result in enlarged and blocked lymph nodes.
2. Cranberries
Cranberries have a low sugar content and serve as natural diuretics, making them one of the greatest fruits for those who have a sluggish lymphatic system.
They are high in antioxidants and aid in the elimination of toxins from your body, as well as boosting the function of the kidneys and bowel motions. Furthermore, cranberry juice is believed to promote fat breakdown and aid in the elimination of fatty particles.
3. Leafy greens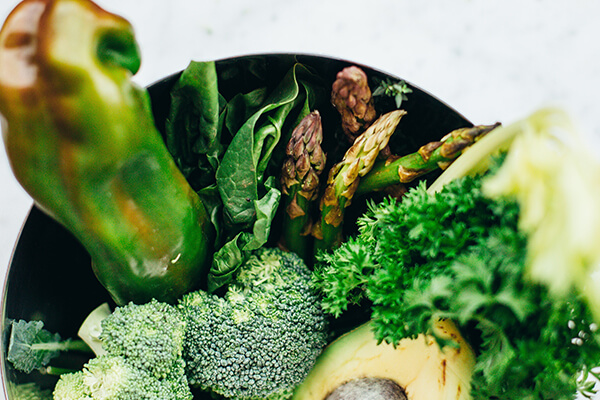 This group of vegetables is high in chlorophyll, a chemical compound with significant cleansing qualities. For this reason, they are often referred to as "the green blood."
Vegetables such as spinach, turnip greens, kale, mustard greens, broccoli, and dandelion leaves are great for boosting lymph and blood circulation and speed up the evacuation of excess water.
4. Nuts and seeds
Nuts contain important fatty acids that are required for the uptake of fat-soluble vitamins and minerals, as well as the elimination of dietary waste from the body.
Increase your consumption of nuts to stimulate lymphatic drainage, and don't be afraid to increase your intake of seeds, which are equally healthy. Unsalted almonds, Brazil nuts, walnuts, peanuts, and cashews are excellent for this.
5. Turmeric
Curcumin, the main ingredient in turmeric, has been shown to have anti-inflammatory qualities, which may aid those with lymphatic drainage difficulties.
It's important to note that turmeric requires a fat source alongside ingestion for effective absorption. So, incorporate turmeric into marinades, olive oils, sauces, and salad dressings, as well as curry dishes and smoothies with a little fat, such as nut butter or ghee.
6. Garlic
Garlic, one of the most potent natural antioxidants. It has cleaning effects and is excellent for increasing circulation and removing toxins from the body.
Including garlic in your diet on a regular basis will result in an enhanced immune system and improved lymphatic drainage.
7. Ginger
Ginger provides digestive and circulatory benefits, both of which are closely related to the lymph system. In particular, ginger promotes digestive function and aids in the prevention of constipation and the buildup of food waste in the body.
You may already be using ginger in your cooking to promote the taste of your food. However, it is important to consume it at a semi-regular frequency.
8. Citrus fruits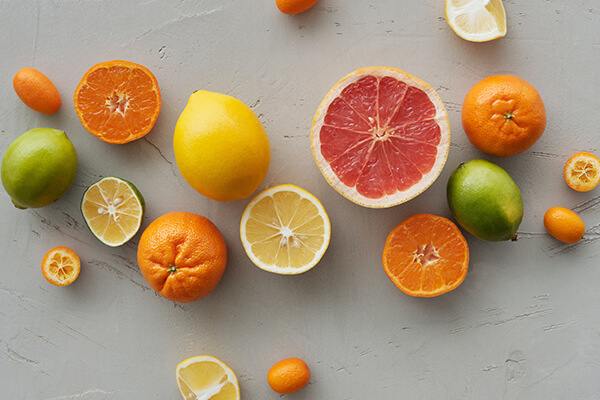 Citrus fruits are high in enzymes and antioxidants, and they help cleanse and preserve the lymphatic system. In addition, they aid in hydration, which is essential for lymphatic flow.
Examples of citrus fruits are sweet oranges, mandarins, grapefruit, limes, lemons, and citron. If you have poor lymphatic drainage, include kiwi and pomelo in your diet more frequently.
Citrus fruits' astringent characteristics make them excellent in removing obstructions and improving lymph channel function.
9. Seaweed
Sea veggies assist the body in detoxifying and eliminating excess fluid that may accumulate in tissues and delay the lymphatic system.
Kombu and Spirulina are two of the excellent alternatives for persons who suffer from fluid retention since they aid in detoxifying the body, removing extra water, and boosting lymph movement.
10. Avocado
Avocados are the ideal natural beauty remedy. You can use them in your hair, on your face, and as a lip mask, and they have several health advantages when eaten. Avocados are an excellent source of healthy fats that aid digestion and cleansing.
Avocado pairs well with raw salads, smoothies, breakfast sandwiches, and even grain-free, nut-filled pancakes. Substitute butter with mashed avocados, and try to eat more of this fruit in the morning instead of salty meat.
10 Worst Foods for Lymphatic Drainage
Here are 10 foods you should avoid that affect lymphatic drainage negatively:
1. Processed foods
Processed meals can affect immune and lymphatic system activities, resulting in health issues.
Packaged baked products, oatmeal, morning cereals, and sauces such as ketchup, marinara sauce, and BBQ sauce are among the processed foods.
Chips and processed meats such as sausage, bacon, sausage, and hotdogs are also considered bad for the lymphatic system. These highly processed foods could clog your lymph system.
2. Alcohol
Beer is a fermented and carbonated beverage that triggers bloating and digestive difficulties due to its high salt content and extensive taste. If you have enlarged lymph nodes, you should avoid fermented foods and alcohol.
Alcohol helps in the removal of fluids in the body, but it also causes lymphatic tissue to dilate and generate additional edema, which worsens your condition.
3. Caffeine
Coffee and caffeinated beverages can be drunk in moderation, but too much of them can dehydrate your body. This leads to your lymphatic system getting clogged with toxins and your body bloating.
If you are unable to give up caffeine, remember that you can consume it in the recommended quantity of 400 milligrams each day. This amounts to around 4 cups.
Caffeine-rich beverages, like alcohol, assist your body get rid of fluids, but they may also stimulate the lymphatic tissue to dilate and produce additional edema, worsening your condition.
4. Excess salt
Excessive salt consumption is one of the worst diets for lymphatic system drainage. A healthy, balanced diet, on the other hand, requires some salt.
The body uses sodium (salt) to transport nutrients and to control fluid volume and blood pressure. So, the objective is to ingest the proper quantity of salt without going overboard.
Try to acquire the majority of your salt from fresh vegetables and fruits and limit your daily intake to 1,500 to 2,300 mg.
5. Sugar
Too much sugar causes fluid retention within the cells, preventing the body's natural fluid movement.
Excess sugar also causes insulin resistance, allowing glucose levels to stay high for extended periods of time. Because of the quick rise in glucose levels, carbohydrates lead to tissue damage within the lymphatic system.
As far as possible, avoid meals with added sugars. If you experience desires, indulge them with sweet fruits rather than harmful snacks.
6. Transfats
Some specialists believe that man made trans-unsaturated fatty acids, generally known as trans fats, are the primary cause of inflammation. This is the most frequent form of artificial long-chain fat that may be found in inflammatory meals.
You should not eat meals prepared using trans fats and hydrogenated fats. Avoid fast food, take-out, and other fried items that contain these kinds of fats.
7. Soy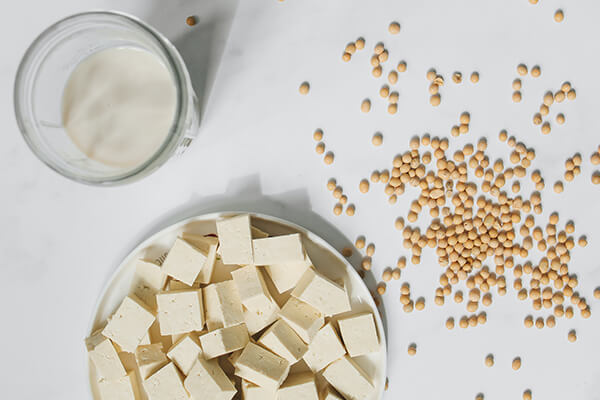 For many years, soy cooking oil was thought to be a healthier alternative to saturated fats. However, fresh research reveals that soybean may be just as detrimental to weight gain.
Furthermore, soy inhibits the enzymes essential for appropriate meal digestion in the digestive tract. This causes bloating, indigestion, and constipation, among other issues. It worsens with time, causing lymph system blockage, nasal issues, irritable bowel syndrome, and colds.
You should consume soy-based and gluten-free foods in moderation or avoid them entirely.
8. Conventionally raised meat
You are likely to experience problems with the lymphatic flow as a result of eating this kind of meat. This is because of the hormones and toxins that are fed to the animals. We recommend that you choose organic meat instead.
9. Artificial sweeteners
Nobody can deny that the contentious sweeteners are derived from chemicals, some of which have been proven to be not only dangerous, but also poisonous.
The safety of artificial sweeteners may depend on how successfully your body defends itself against the substances they contain. Some sweeteners are said to create issues such as inflammation, which disrupts lymphatic movement.
Avoid any sweetener that ends in 'ol' as well. Swapping away artificial sweeteners with all-natural, low-sugar replacements is a good idea; you could feel better as a result. Stevia, a natural plant extract, and honey are two of the best to try.
10. Conventional dairy
Just like conventionally raised meat, conventional dairy may also cause problems with your lymphatic flow. This is due to the toxins and hormones introduced into the animals.
To avoid this issue, you should choose milk from organically raised animals instead. Avoid consuming conventional dairy for better lymphatic flow and general health.
Additional Ways to Boost Lymphatic Drainage
Nutrition is an important aspect of maintaining a healthy lymphatic system and cleansing your body of pollutants. However, there are several alternative ways that can be beneficial, especially if you suffer from typical lymphatic disorders such as belly bloat or cellulite.
In addition to a healthy diet, you should also combine light exercise, massage, and dry brushing into your daily regimen. Cheeky Physique has created a complete line of body care products and equipment to help you look and feel your best.
Here are our best selections for increasing circulation and detoxifying the lymph system.
Tone & Glow Body Brush
This premium natural bristle body brush reduces the look of cellulite by stimulating circulation and lymph flow while firming the skin's appearance. Shop our Body Brush here.
Cheeky Cups Body Contouring Kit
Based on ancient cupping techniques, Cheeky Cups work like a deep tissue "reverse massage" to detox the lymphatic system and smooth the appearance of cellulite. Shop Cheeky Cups here.
Contour Sleek Cellulite Firming Body Oil
Boost the benefits of dry brushing and cupping with this firming body oil packed with natural detoxifying ingredients. Shop Contour Sleek here.