Looking for makeup tricks to look 10 years younger? This post reveals 7 dos and don'ts of using makeup to look more youthful.
Achieving a fresh and youthful glow can be as simple as using the right makeup techniques. But using the wrong techniques? Well, those can age you faster than a banana in a brown paper bag.
While there's nothing wrong with looking your age, there's also nothing wrong with keeping 'em guessing! To take a few years off your look, keep in mind these 7 dos and don'ts of using makeup to look younger.
1. DO Even Out Skin Tone
Under eye circles, blotchiness, and uneven skin tone can leave you feeling "blah" no matter what age you are.
Achieve a flawless canvas by using a multi-tasking BB cream to moisturize, even out skin tone, and create a dewy finish.
2. DON'T Use Too Much Matte
Go easy on the pressed powder. While it's okay to cover up oil and shine, makeup that's too matte can make your skin look dull, dry, and (gasp!) older.
Try a creamy blush stick to add some natural-looking color to your complexion instead.
3. DO Use a Highlighter
Mimic the look of youthful radiance with the strategic use of a highlighter. A small swipe along the top of your cheekbones and a dab on the cupid's bow of your lip can make a gorgeous difference.
Make sure you don't overdo it, though. The idea here is to glow, not sparkle.
4. DON'T Pile on The Eye Makeup
Caked on eyeshadow can highlight fine lines. Eyeliner that's too thick can make eyes appear smaller. And clumpy spider lashes? Don't even go there.
Instead, use a palette of neutral tones to define your eyes without looking too overdone.
5. DO Lengthen Your Lashes
Have you ever tried eyelash extensions? If not, book an appointment immediately. Long lashes instantly make your eyes look bigger, brighter, and younger.
For a more budget-friendly option, invest in a great mascara that both lengthens and adds volume.
6. DON'T Wear Lipstick That's Too Dark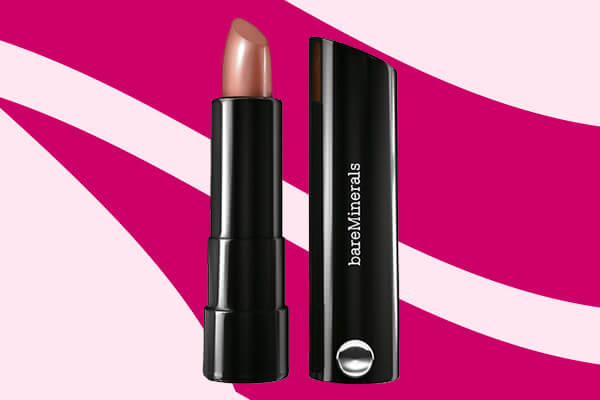 We all know that wearing black is one of the best ways to appear thinner. Unfortunately, dark colors have a similar effect on lips – especially if you have a fair complexion.
Steer clear of deep lipstick shades, and instead choose neutrals, pinks, or reds that add a nice "pop".
7. DO Maximize Your Pout
Luscious lips simply scream "youth!" Keep your pucker full and moisturized with a dual-action gloss like Cheeky Physique's Sublime Lips.
This nourishing lip plumper combines Manuka honey with advanced lip plumping ingredients for a youthful, sexy pout.