Looking for the best detox water to lose belly fat? This post contains our favorite detox water recipes that help aid digestion, reduce bloating, and promote belly fat loss.
You've heard it a million times before, because it's true – staying hydrated is one of the most important things that you can do when it comes to losing weight.
Scientists and experts all agree that drinking water can help to boost your metabolism, especially if it's the first thing that you do in the morning after you wake up. Drinking water can also help you control hunger and remove the toxins that are in your body.
Detox water takes the benefits of hydration even further, because it combines various ingredients that increase your body's ability to burn fat and flatten your belly, all while tasting amazing.
What Is Detox Water?
Many people complain that they don't like drinking water all day because it's tasteless and doesn't satisfy their cravings. This is especially true if you're attempting to give up taste bud-tantalizing drinks like soda or coffee.
If you're not a fan of drinking water but want to stay hydrated, then detox water is a great option.
Detox water is water that's been infused with fruits, vegetables, and/or herbs to enhance the flavor. But even more importantly, it helps you flush out toxins, increase your energy, and lose weight.
Benefits Of Detox Water
The exact properties of detox water vary depending on the ingredients you use and the strength of the infusion, however, it's low in calories and is a definite improvement in taste over flavorless water.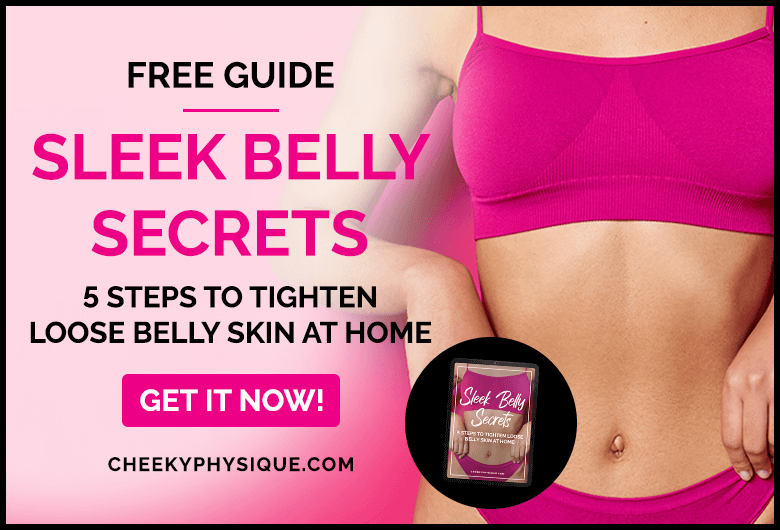 Additionally, it can improve digestive health, mood, and energy levels. Check out these other amazing benefits of detox water:
Removes toxins
Cleanses the liver
Increases metabolism
Supports fat burning
Reduces hunger
Promotes clearer skin
Improves digestion
Increases energy
Balances the pH levels in the body
Best Detox Water Ingredients
You can infuse your water with a wide variety of fruits, vegetables, and herbs. If your goal is to burn fat and flatten your belly, these are the ingredients should be at the top of your list:
Lemon – reduces bloating and aids in digestion
Cucumber – contains electrolytes that reduce water retention
Ginger – stimulates fat burning and improves digestion
Grapefruit – shown to reduce insulin and encourage weight loss
Watermelon – contains potassium, which helps balance sodium in the body
Mint – suppresses appetite and stimulates the digestive system
Oranges – rich in vitamin C, which helps eliminate toxins
Cinnamon – speeds up the metabolism
How To Make Detox Water
Many people choose to use a fruit infuser bottle, but you can create these simple concoctions with your favorite pitcher as well. The benefit of a pitcher is that you can easily refill your glass and see how much you are drinking each day.
Another idea is to use a pitcher, then pour your detox water into individual reusable bottles so that you can have the convenience of a grab-and-go situation, much like sodas or bottled water.
Here's how to make detox water using a pitcher:
Place your ingredients at the bottom of the pitcher.
Cover with ice until the pitcher is about halfway full.
Fill the rest of the pitcher with water.
Chill in the refrigerator for an hour before serving to ensure that the ingredients have enough time to infuse the water properly. You can refill the container with ice and water 2-3 times before it begins to lose flavor.
7 Best Detox Water Recipes To Lose Belly Fat
In this section, we've rounded up our favorite detox water recipes that both taste amazing and deliver results… hello flat belly!
These recipes are designed to infuse a 2-quart pitcher. If you're using a portable fruit infuser, use half the amount of ingredients.
Lemon and Mint Detox Water
If you recently consumed too much sugar, this recipe will help reduce bloating, as well as providing some much-needed Vitamin C. Additionally, the mint will help curb your appetite, since after you eat a lot of sugar, you tend to crave it.
Juice of 1 whole lemon
2 lemons, thinly sliced
A few sprigs of mint
Ice
2 quarts of water
Cucumber Detox Water
There's a reason that you find cucumber water in many of your favorite spas. It's refreshing and tastes wonderful! Cucumber is a great source of electrolytes, so try this detox water after a workout.
1 medium cucumber, thinly sliced
Ice
2 quarts of water
Apple and Cinnamon Detox Water
If you love to indulge in ciders during the holiday season, then this recipe is for you. It can be Christmas year-round in your fridge, with the added benefit of fat burning. The cinnamon also helps speed up your metabolism, making it easier to lose weight.
3 apples cut into 16 pieces
3 cinnamon sticks
2 quarts of water
Place all of your ingredients together in a pot and bring to a boil. Then lower the heat slightly and simmer for 15 minutes. Strain the water into a glass pitcher and refrigerate.  Drink when chilled.
Optional: If you are looking for a little extra flavor, you can add fresh apple slices and 1 additional cinnamon stick to the chilled water.
Grapefruit Cucumber Detox Water
The best way to gain the benefits of grapefruit, without having to eat it whole or consume sugar-laden grapefruit juices, is to make this amazing grapefruit cucumber detox water. The cucumbers balance the flavors of the grapefruit and provide much needed electrolytes.
1 large grapefruit, peeled and sliced
1 large cucumber, thinly sliced
Ice
2 quarts of water
Citrus Detox Water
If your immune system is needing a boost, then this detox water is for you. The oranges, lemons, and limes in this drink not only make it pretty, but also help eliminate toxins and reduce bloating.
1 orange sliced
1 lime sliced
1 lemon sliced
Ice
2 quarts of water
Cucumber and Watermelon Detox Water
A match made in heaven, this detox water provides the refreshing taste of both cucumbers and watermelons, which is sure to be a new favorite. It also increases blood circulation and gives your electrolytes a boost, helping you stay hydrated longer. Try this drink before a workout!
2 to 3 cups of watermelon
Half of a cucumber, sliced
A few sprigs of mint
Ice
2 quarts of water
Green Detox Water
Not only will this detox water help you feel refreshed, but it will also improve your digestion, boost your vitamin C, help with bloating, and curb your appetite.  This detox water does it all, which is why it's one of our favorites after a night of drinking.
Juice of 2 limes
1 tablespoon sliced raw ginger
½ cucumber
A few sprigs of mint
Ice
2 quarts of water
Flat Belly Bonus!
While those detox waters work their magic on your insides, take care of your belly on the outside with Cheeky Physique's Tummy Sleek.
Our stomach tightening serum is packed with caffeine and circulation-boosting botanical ingredients that help reduce puffiness and firm the look of the belly area.
Combined with a healthy diet and exercise, it's your secret weapon for a tighter tummy and extra boost of confidence.
TUMMY SLEEK
"After a couple weeks, I feel tighter and more toned."