This post is your ultimate guide to on-the-go snacks for belly fat loss that are delicious, easy to prepare, and help fight bloat and flab fast. 
​​Snacking throughout the day is necessary when you're a busy woman on the go. Unfortunately, mindless snacking can result in belly fat – especially if you're choosing sugary, salty, or processed foods containing empty calories.
Use snack time as an opportunity to whittle your middle while also keeping hunger at bay. Here are 7 quick snacks for belly fat loss that are not only delicious, but also keep your tummy looking flat and fabulous.
Almonds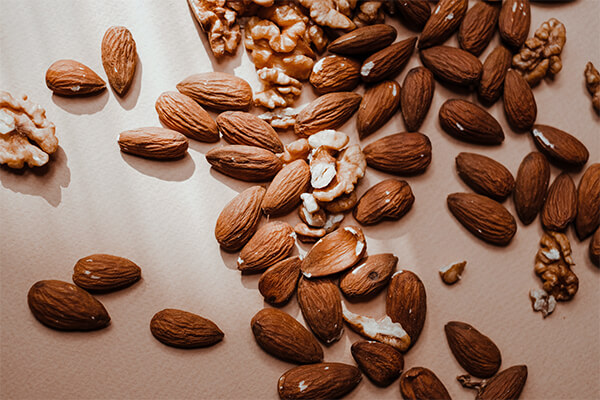 Almonds are one of the ultimate belly fat busting foods.
These babies are chocked full of fiber, protein, vitamin E, and magnesium – in other words, almonds will fill you up, beautify your skin, and regulate your blood sugar so you don't have any junk food cravings later on.
Stock your desk drawer with a stash to keep you fueled as you make your way down that to do list.
Green Smoothies
Green smoothies are a great way to pack in your daily dose of fruits and veggies, which is why they're a staple snack for belly fat loss.
Here are two more reasons to love green smoothies:
You get twice the nutrients if you eat fruits or vegetables raw like you do in a smoothie. Food that has been cooked loses up to half its vitamins and nutrients.
Green smoothies are healthier than vegetable or fruit juices because they contain all the edible parts of the plants.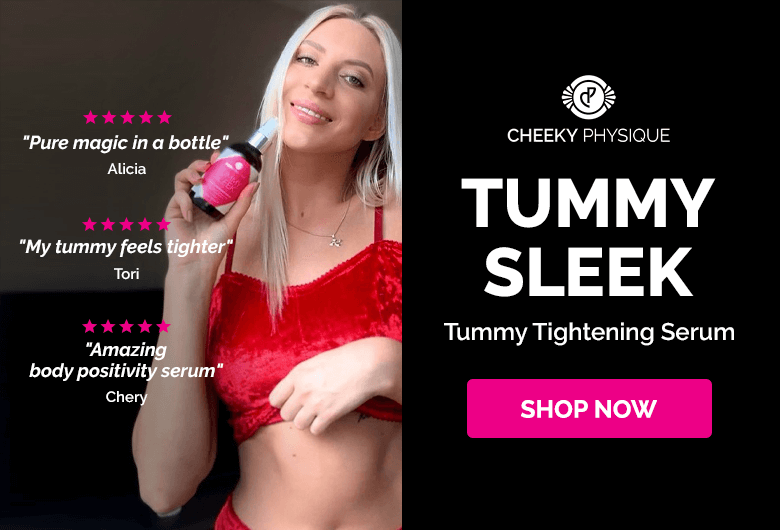 If you need some smoothie inspiration (including our favorite fat burning green smoothie), check out our blog post on 6 Mouth-Watering Smoothies for a Flat Stomach.
Oatmeal with Cinnamon
Don't limit oatmeal's healthy goodness to breakfast! A small bowl of oatmeal is packed with belly-fat busting fiber, and even more satisfying when topped with your favorite fruit or nuts.
A dash of cinnamon also helps to reduce bloating, and studies show that this comforting spice may actually help fight belly fat.
Veggies and Hummus
Veggie spears (think carrots, celery, red peppers, and cucumbers) with a small serving of hummus are an easy snack, whether you're at home or packing up a to-go container.
Just make sure not to overdo it on the hummus. Although it's a great source of protein and fiber, too much will lead to bloating!
Hard Boiled Eggs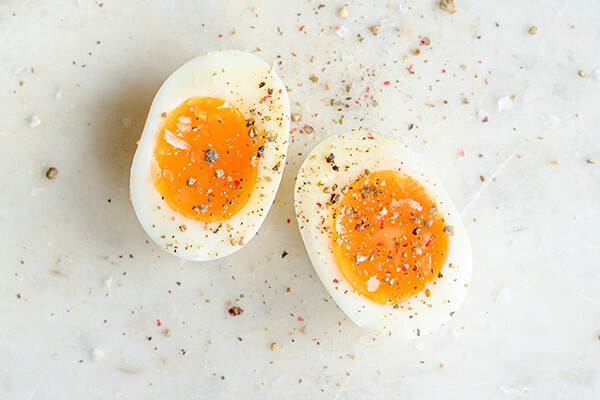 Boil up a dozen eggs and keep them in your fridge to eat throughout the week.
Just two hard boiled eggs are enough to curb your appetite, arm you with muscle-repairing protein (just in case you worked your abs at the gym recently), and it's a super simple snack to prepare ahead of time.
Greek Yogurt and Berries
Greek yogurt is a favorite in the health community due to its low sugar content.
Yogurt also contains probiotics, which regulates the digestive system; and as unsexy as that may sound, a properly functioning digestive tract is a must for a belly fat free tummy.
Sweeten your Greek yogurt with antioxidant-packed berries for an extra yummy midday treat.
Wholegrain Bruschetta
Got a few minutes on your hands?
Slice up a whole grain baguette, toast if desired, and then top with a little Buffalo mozzarella, tomatoes, basil, balsamic vinegar, and a small drizzle of olive oil.
When you use quality ingredients, even the simplest snacks taste as if you're indulging in a gourmet bite.
Flat Belly Bonus!
While these snacks for belly fat loss work their magic on your insides, take care of your tummy on the outside with Cheeky Physique's Tummy Sleek.
Its powerful ingredients help firm the skin and redefine body contours for sleeker, sexier-looking abs.
Massaging a thin layer of this serum into your tummy 3 – 4 times a week is all it takes to moisturize the skin, boost circulation, and tighten the appearance of your midsection – even on those busy days you can't make it to the gym.
TUMMY SLEEK
"After a couple weeks, I feel tighter and more toned."