This post looks at the best at home body contouring methods to avoid unnecessary surgery while tightening skin and reducing fat. Plus recommended beauty tools for your home kit.
We all have those stubborn problem areas that won't budge no matter how hard we diet or exercise. For some women this could be cellulite or loose skin, for others it could be a saggy belly or belly pouch.
While surgery can transform stubborn fat pockets or loose skin in a matter of minutes, there are the obvious downsides – cost, pain, and potential complications.
So, it's no wonder that non-surgical body contouring procedures have taken off in the past few years. Plastic surgeons, med spas, and body contouring clinics now offer a range of treatments that can help tighten skin, smooth cellulite, and reduce fat without going under the knife.
The great news is that these non-invasive body sculpting treatments can deliver results for a fraction of the cost of surgery. The bad news is that these procedures still add up quickly, not to mention that most require fitting numerous sessions into your schedule to get results.
For these reasons, at home body contouring can be a very attractive alternative. Often, for the price of a single session, you could invest in a body contouring device or tools and take matters into your own hands.
Of course, you'll want to combine this with diet and exercise, but who wouldn't love to be able to tighten, firm, and sculpt their body in their own home?!
In this blog post, we are sharing the top 7 at home body contouring treatments that really get results!
At Home Body Contouring – Top 7 Treatments
1. Ultrasonic cavitation
Ultrasonic cavitation is a non-invasive cosmetic procedure that uses low-frequency sound waves to break down fat cells in the body. It works by generating high-frequency sound waves that produce tiny bubbles in the fluid surrounding the fat cells.
These bubbles rapidly expand and contract, creating a process called cavitation. The expansion and contraction of the bubbles causes stress on the fat cells, which causes them to break down.
Once the fat cells have been broken down, they are naturally eliminated from the body through the lymphatic system. The procedure is generally painless and requires no downtime.
Ultrasonic cavitation is typically performed by a body contouring professional, though you can also purchase a cavitation machine for home use. See the video above to learn more about using at-home ultrasonic cavitation.
2. Cupping massage
Cupping massage is a massage technique that involves using cups to create suction on the skin. It helps increase blood flow and lymphatic drainage to reduce excess fluids and toxins in the body.
While cupping massage doesn't spot reduce fat, it can help reduce water retention and puffiness and improve the appearance of cellulite.
As a body contouring technique, cupping massage is a great way to detoxify your body, tighten skin, and minimize the look of cellulite. To experience it for yourself at home, we recommend our Cheeky Cups Body Contouring Kit.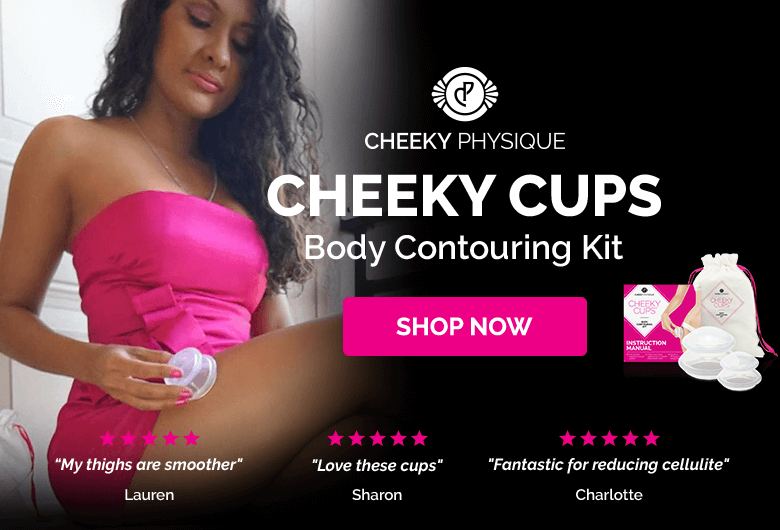 3. Microcurrent
Microcurrent skin tightening is a non-invasive cosmetic treatment that uses low-level electrical currents to stimulate collagen and elastin in the skin. Collagen and elastin are proteins that give the skin its structure and elasticity.
While microcurrent treatments are most popular for the face, they can also be used for the body. Microcurrent helps with body contouring by helping reverse the signs of aging, including skin drooping and dullness.
The NUFACE NuBODY Skin Toning Kit is a home microcurrent device that can be used on the upper arms, thighs, buttocks, abdomen and waist.
4. Maderotherapy / Wood Therapy
Maderotherapy, also known as "Wood Therapy," is a massage technique that originated in Colombia. This body sculpting treatment involves massaging the body with anatomically designed wooden tools.
This wooden massage relaxes the skin and stimulates lymphatic drainage. It ultimately increases blood flow, enhances metabolism, and accelerates fat breakdown. Cellulite is reduced, and the skin can appear more toned.
Choosing the right kit is the first step toward the best outcome. We recommend acquiring this 7-piece wood therapy set, handmade in Colombia.
5. Gua Sha
Gua sha is a massage technique that involves scraping a flat tool over the skin in a stroking motion. While gua sha is currently a popular facial treatment, it also has a long history as a body therapy.
As a body contouring technique, gua sha helps to improve circulation, promote lymphatic drainage, and smooth fascia adhesions. This in turn can help eliminate excess fluids and toxins in the body and improve the look of cellulite.
Stone gua sha tools are popular and readily available. The downside is that they are easy to break, which is why we love our unbreakable wooden Gua Sha tool.
6. Radiofrequency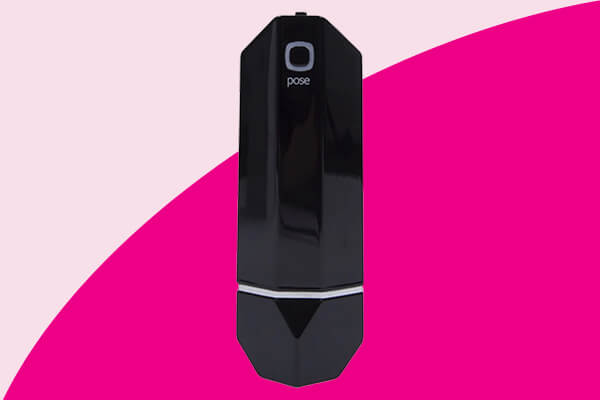 Radiofrequency (RF) body contouring is an effective way to smooth and tighten skin without any pain or downtime. The procedure works to reduce cellulite, boost collagen production, and minimize localized fat deposits.
Radiofrequency uses energy to heat the deeper layers of your skin, which helps to stimulate the production of collagen, a protein that gives your skin its structure and elasticity.
Radiofrequency can also be used to target fat cells. As the fat cells are heated, they are broken down and then eliminated from the body through the lymphatic system.
The Tripollar POSE is a home radiofrequency device that can be used on the abdomen, buttocks, waist, thighs and arms
7. Body brushing
While body brushing is a simple, low tech technique, it also deserves a place in your body contouring toolkit.
One of the benefits of dry brushing is that it stimulates the lymphatic system, which helps flush out toxins from the body – and a buildup of these toxins can lead to puffiness and bloating.
Dry body brushing your body for a few minutes each day can help reduce the look of cellulite by stimulating circulation and lymph flow. It also improves skin texture and promotes younger-looking skin by encouraging cell renewal.
For best results, we recommend using a high quality natural bristle body brush, such as our Tone & Glow Body Brush.