This post looks at 10 ways on how to get rid of love handles and muffin top by combining the right kind of exercise with healthy eating and good lifestyle habits. 
Muffin top and love handles are cute names for that not-so-cute excess fat that accumulates at the sides of the waistline. And sadly, those muffin tops and love handles can also be quite hard to lose.
A lot of people try to target this fat by doing ab exercises like crunches and planks. But since this area is fatty tissue, this is unlikely to have much effect. In fact, doing the wrong workouts can even overbuild the muscles in this area, causing the waist to look thick and bulky.
Instead, the solution to getting rid of love handles and muffin tops is to reduce fat while simultaneously toning up the area.
In this post, we'll look at 10 ways to get rid of love handles and muffin top.
1. Work The Obliques
Obliques are upper-body muscles that aid in everyday actions such as rotating your body from one side to the other. They run down the sides of your waist, from the ribs down to the hip bones, and assist in stabilizing and protecting your torso.
Oblique workouts are a terrific way to strengthen your upper body as well as tone up the love handles area. While many women concentrate on their front abs, the obliques are just as vital.
Remember that adding cardio, good nutrition, and oblique workouts into your diet will give you the best results.
2. Drink More Water
Proper hydration is crucial for overall health, and increasing your water intake can actually help speed up your metabolism.
A 2003 study published in the Journal of Clinical Endocrinology & Metabolism found that drinking water appears to stimulate thermogenesis, or heat production, in the body. This is especially true when the water is chilled.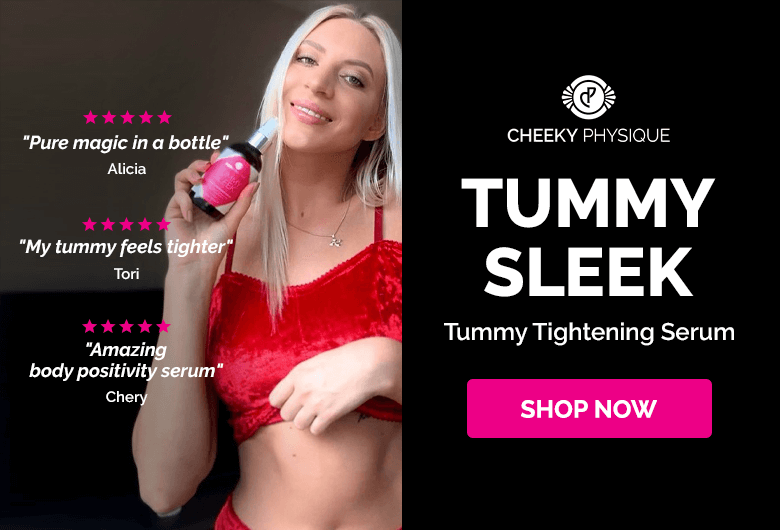 The body has to use energy to warm the water to body temperature, and the more energy your body uses, the faster your metabolism runs. A fast metabolism is essential for melting down those love handles or muffin top.
3. Reduce Stress
When we are stressed, our bodies release cortisol to give us energy for the "fight or flight" response. If this happens often because of stress, the extra sugar in the blood will be stored as fat, which can easily accumulate in the love handles area.
So, try to remain as cool as possible. Every now and then, a cup of chamomile tea or a few drops of lavender oil in the bath might assist.
4. Eat Foods That Boost Metabolism
Certain foods can help modestly raise your metabolic rate, which refers to the number of calories burned to keep your body functioning. If your goal is to reduce body fat and minimize a muffin top, including these foods in your diet may help.
Protein-rich meals, chili peppers, mineral-rich foods, tea, coffee, beans and legumes, and seaweed are among them. However, keep in mind that consuming more of these foods does not ensure weight loss. Instead, they supplement a well-balanced diet to aid in weight loss.
5. Reduce Sugar
One of the best ways to lose love handles is to cut down on the amount of sugar you eat.
A diet high in sugar can make it harder to lose weight, especially around the stomach. This is because sugar is turned into glucose and sent into our bloodstream to be stored in the liver, with any residual reserves traveling straight to the muffin top area.
6. Get More Sleep
Get at least 6–8 hours of sleep every night and make sure you're sleeping in a comfortable position. Sleeping reduces cortisol production, which drives you to overeat.
You will feel more energized in the morning, and your hunger cravings will subside. Needless to say, this will make it much easier to stick with a muffin top-melting eating plan!
7. Do Cardio + HIIT Training
High-intensity interval training (HIIT) if one of the most effective fat-loss workouts. During a HIIT workout, short bursts of intensive aerobic activity are followed by a recovery time.
These workouts are short and efficient, and they assist you in losing body fat. Furthermore, HIIT has been found to be an effective weapon in the fight against belly fat and love handles.
8. Reduce Alcohol
A simple way to cut calories and lose weight is to drink less alcohol. People who drink too much alcohol tend to carry extra weight, especially around their bellies.
Alcohol also increases feelings of hunger by stimulating the brain cells that regulate appetite. This can lead to increased calorie intake. Furthermore, most alcoholic beverages are high in calories and sugar, which can lead to weight gain.
9. Increase Fiber
Including soluble fiber-rich foods in your regular diet may help you lose those persistent love handles. Beans, nuts, cereals, vegetables, and fruits contain soluble fiber, which helps keep you fuller for longer by slowing digestion and lessening sensations of hunger.
Fiber consumption has shown to reduce the number of calories individuals consume during the day, resulting in weight loss. In addition, whole foods high in soluble fiber are generally high in nutrients.
They're also beneficial to the friendly, health-promoting microorganisms in your stomach.
10. Don't Forget Skincare
Scrubbing your muffin top using a good exfoliant or body brush followed by a moderate massage can activate cells and enhance circulation. Make it a habit to scrub your problem areas for 5 minutes before bathing or showering every day.
You can also apply skin-tightening serums and lotions to improve the look of the problem area. While skin-tightening creams and serums can't magically melt away a muffin top or love handles, they can help in firming up the belly area, leading to an overall smoother and sleeker look.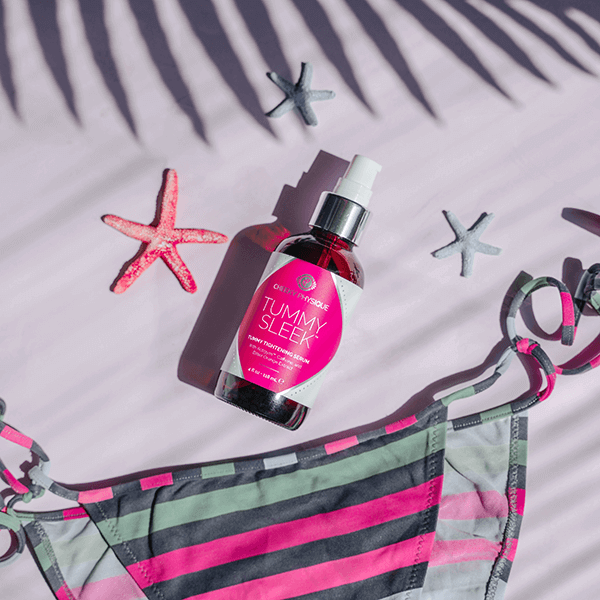 When searching for a product, look for proven skin firming ingredients such as caffeine and peptides.
Caffeine is a fast-acting ingredient used to reduce puffiness and instantly tighten the skin, while peptides stimulate collagen and elastin production. Antioxidants are good too, as they help to protect against skin degeneration.
You'll find all three ingredients inside our Tummy Sleek Tummy Tightening Serum. This 5 star-rated sculpting serum visibly smoothens and tightens skin while softening the look of stretch marks.