This post looks at the benefits of massage for cellulite, how to massage cellulite for the best results (including the 5 best techniques), and recommended products to tackle unwanted dimples.
Cellulite is a frustrating skin problem that affects up to 90% of women. The usual advice is to eat right and exercise, but does that really work? Not always! That fact is, there's a lot more to cellulite than how much body fat you have.
Cellulite can be caused by a combination of factors including poor circulation, water retention, hormones, weakened connective tissue and/or lax skin. Given all this, it's clear that it's going to take more than cutting a few calories or doing a few squats to get rid of cellulite.
Cellulite needs to be treated in more than one way, and massage is one of the best ways to directly target it. Even though there's some debate about cellulite massage (and lots of fitness experts who are quick to dismiss it), the fact is that it has many benefits.
Massage can help counteract the causes of cellulite specifically related to poor circulation, water retention, toxin buildup, and connective tissue adhesions.
Now, are we saying you can magically massage away your cellulite? No, of course not. However, massage is a vital part of an overall anti-cellulite routine that also includes eating right and exercising.
In this post, we will specifically look at the benefits of cellulite massage, how to massage cellulite with the 5 best techniques, plus products to enhance your results.
Benefits of Massage For Cellulite
1. Increases circulation
Insufficient blood flow can degrade connective tissue, increasing the likelihood that cellulite will develop. Effective massage uses enough pressure to promote healthy blood flow to the tissues and lessens the appearance of cellulite bumps and lumps.
2. Drains excess fluid and toxins
The body's lymphatic systems can operate more effectively after receiving an anti-cellulite massage. Lymphatic drainage massage techniques can help eliminate water retention and remove toxins to reduce cellulite.
3. Helps break down fat deposits
There is some scientific evidence that deep tissue massage can help break down fat deposits, potentially reducing the amount of fat in a given area. This may help reduce the dimpled appearance of cellulite.
4. Decreases fascia adhesions
Fascia adhesions may cause dents and dimples by pulling the skin downward and pushing the fat upward. Massage can help help break up these adhesions, resulting in skin that naturally appears smoother.
5. Plumps up the skin
Massage therapies can promote collagen growth and cell renewal. Massage can enhance your body's capacity to repair your connective tissues, boost the production of collagen, and create new skin cells to improve the elasticity of your skin.
How to Massage Cellulite: 5 Best Techniques
1. Dry body brushing
One massage technique that is simple to perform at home is dry brushing. The skin is rubbed in circular motions or long strokes using a soft-bristle brush. To get the best results, the brush you use is crucial. A natural bristle brush that is neither too hard nor too soft is your best bet – we recommend our Tone & Glow Body Brush. 
Start brushing your skin, ideally before taking a bath, to promote lymph and blood flow, get rid of dead skin cells, and promote healthy cell turnover. Start at your feet and brush up toward your heart.
In a similar manner, start at your hands and work your way up when brushing your arms. Use firm, small upward strokes or a circular motion.
A quick brushing session encourages blood flow in cellulite-prone areas. Similarly, it encourages the removal of dead skin cells from the top layer of the skin to enhance texture and appearance.
2. Lymphatic drainage massage
Lymphatic drainage is an effective way of minimizing the appearance of cellulite by toning your legs, removing extra water, and reducing inflammation.
Lymph is moved toward lymph nodes using a technique called manual lymphatic drainage massage (MLD). Those nodes then filter the lymph and eliminate any toxins.
Self-lymphatic drainage massage is also an option. The video above demonstrates how to do a full body lymphatic drainage massage on yourself in the comfort of your own home.
3. Foam roller massage
Foam rolling is an effective way to massage deep tissues without having to pay for a professional massage. A foam roller is a large cylinder made of solid foam that allow you to do self-myofascial release, or self-massage.
Foam rolling reduces fascial adhesions, which helps to minimize the appearance of cellulite.
4. Self massage
Self-massage is a great way of improving the appearance of your skin without the need for expert services.
Cellulite can be minimized by massaging it with your hands or a massager. For best results, use a body oil that contains detoxifying ingredients, such as our Contour Sleek Cellulite Firming Body Oil.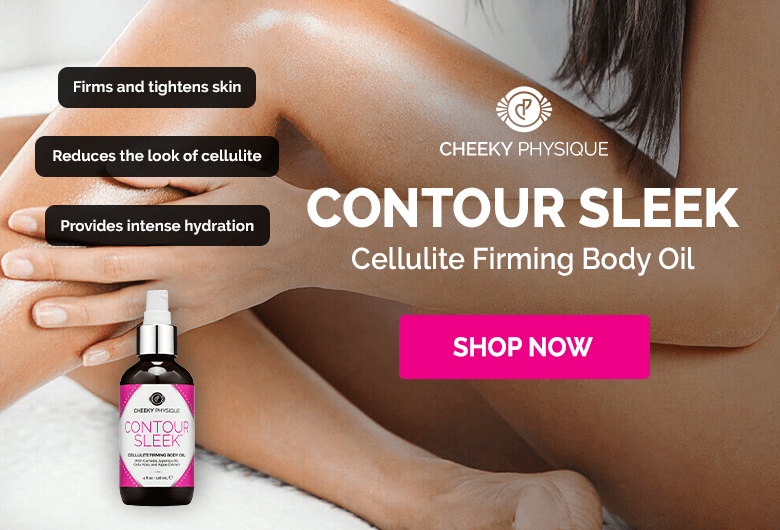 Don't be afraid to use force if you want to eliminate cellulite – use strong, firm strokes during this massage. The video above provides an excellent demonstration of several cellulite massage techniques. (The video is in French, but it's easy to follow along with.)
Try the following anti-cellulite massage techniques:
Kneading massage
This involves a combination of squeezing and lifting – just like you would knead dough. Fingers are used for sensitive areas like the upper arms, inner knees and calves, while thighs, stomach, hips, and butt can be done with the hand.
Wringing massage
This technique uses a wringing motion on the skin, as if you were ringing out a wet towel. This is a great massage method for flabbier areas such as the butt, hips, and thighs.
Knuckle massage
Knuckles are used to break down stubborn fat deposits that sit beneath the skin, causing them to dissolve faster and get flushed away by your metabolic system.
"S" massage
Placing the thumbs at right angles to grasp as much of the cellulite as possible, this technique then uses a twisting motion in opposite directions to apply pressure to fat deposits. This twisting forms an 'S'shape.
5. Cellulite cupping massage
Circulation is boosted by a cupping massage, which results in a decrease in water retention and less dimply-looking skin. Even the appearance of stretch marks can be reduced with cupping!
Vacuum cupping massage uses suction cups that are applied directly to the skin. The cups should move smoothly over the body and create a vacuum under the skin, stimulating circulation, and breaking up fascia adhesions that may contribute to cellulite.
You can use a cupping set like our Cheeky Cups Body Contouring Kit to perform the massage at home, or seek out a professional treatment.
How to Massage Cellulite: 3 Must Have Products
At Cheeky Physique, we're dedicated to helping women look and feel their best – and that includes tackling troublesome cellulite!
Here are our most popular skincare products and cellulite massage tools, specifically designed to smooth and firm the look of your curves.
Tone & Glow Body Brush
This premium natural bristle body brush reduces the look of cellulite by stimulating circulation and lymph flow while firming the skin's appearance. Shop the Tone & Glow Body Brush
2. Cheeky Cups Body Contouring Kit
Based on ancient cupping techniques, Cheeky Cups work like a deep tissue "reverse massage" to detox the lymphatic system and smooth the appearance of cellulite. Shop Cheeky Cups
Contour Sleek Cellulite Firming Body Oil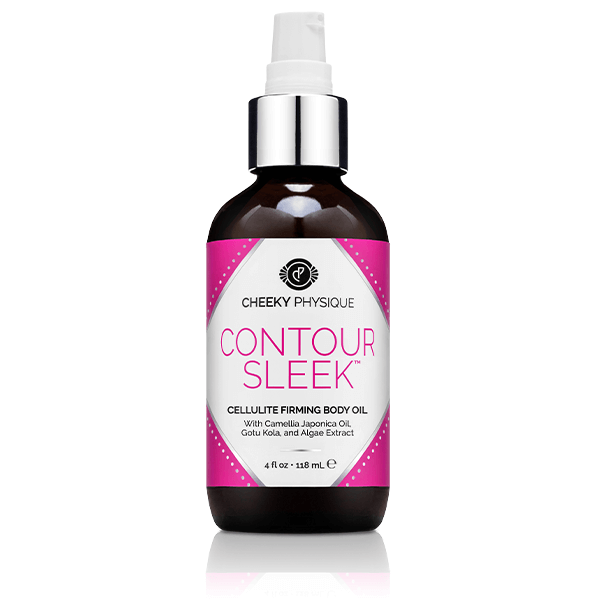 Boost the benefits of dry brushing and cupping massage with this firming body oil packed with natural detoxifying ingredients. Shop Contour Sleek