Do you want to know how to get a flatter stomach overnight? Here are 15 easy tips guaranteed to help you lose belly bloat in under 24 hours.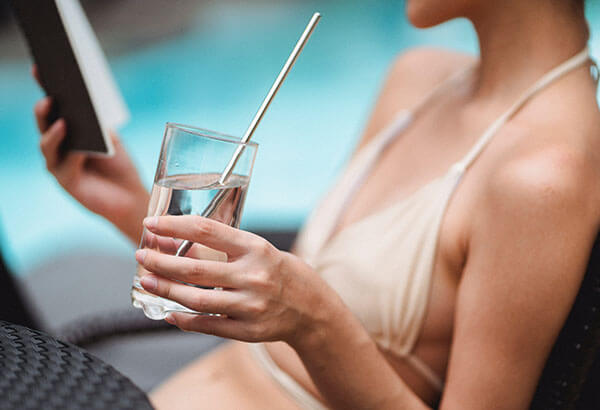 It sounds counterintuitive to fill your stomach with more water, but trust us on this one. Being dehydrated is bad for your body in so many ways, but it could also be the reason you've gained a few inches around your midsection.
When your body is dehydrated it tends to store much more water than average, which has the potential of adding up to 4 pounds onto your body. As a general rule, you want to be drinking around 8 cups of water or other fluids a day – so get sipping!
2.Ditch the Added Sugar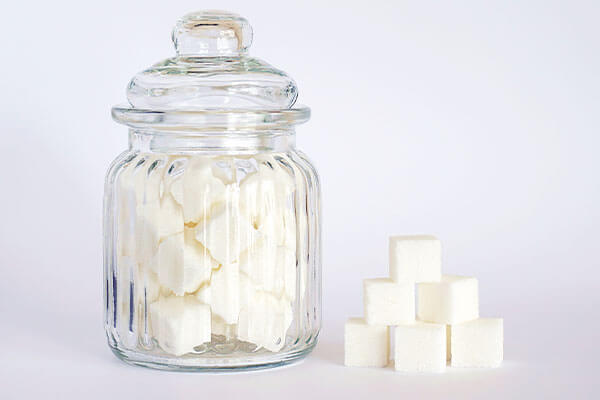 To lose belly bloat, cutting down on sugar can help you achieve a flat tummy and could even help you lose a bit of fat. 
Now we're not saying you have to banish all sugary products from your household. However, making meals with natural ingredients and checking for added sugars in store-bought products like smoothies and bottled sauces can help. 
Be cautious of swapping your sugar for sweeteners such as Xylitol though, as too much can irritate the stomach and promote bloating.
3. Avoid Legumes and Beans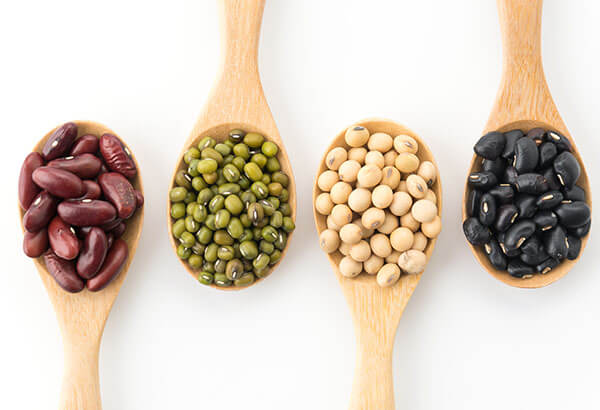 Fiber-packed foods like beans and pulses are a great and healthy source of nutrition. However, too much fiber in your diet, especially if your body isn't used to it, can be too much for your gut to take. 
To take the weight off your bowels and digestive system, make sure to not overindulge on legumes and fiber-full foods.
4. Drink Some Peppermint Tea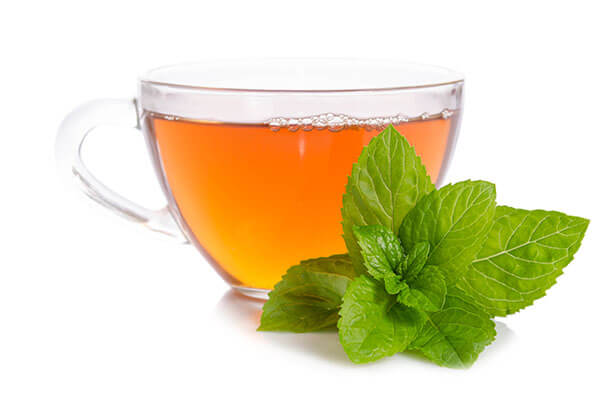 Not only is peppermint tea delicious, it's also a natural digestive aid. Studies show that peppermint helps relax the intestinal muscles, which can relieve gas, bloating, and indigestion. 
As an added bonus, a cup of peppermint tea can help satisfy a sweet tooth after meals, making it easier to pass on those sugar-laden desserts.
5. Reduce Salt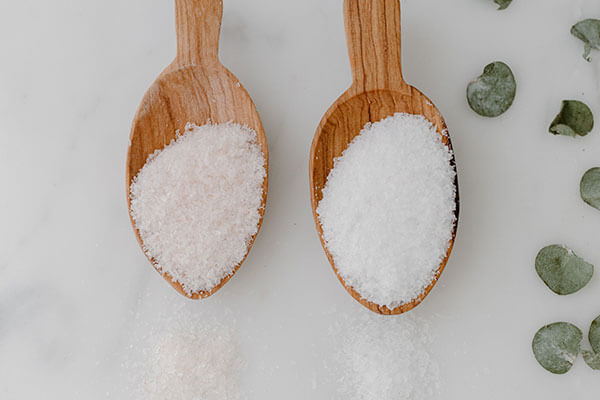 This one should come as no surprise. The body needs to keep a balanced sodium-to-water ratio, so adding extra sodium to your meals will lead to your body hoarding excess water. 
Aside from table salt, watch out for these 6 common sources of "hidden" sodium:
Bread
Cheese
Sauces and salad dressings
Soup
Cured meat
Pizza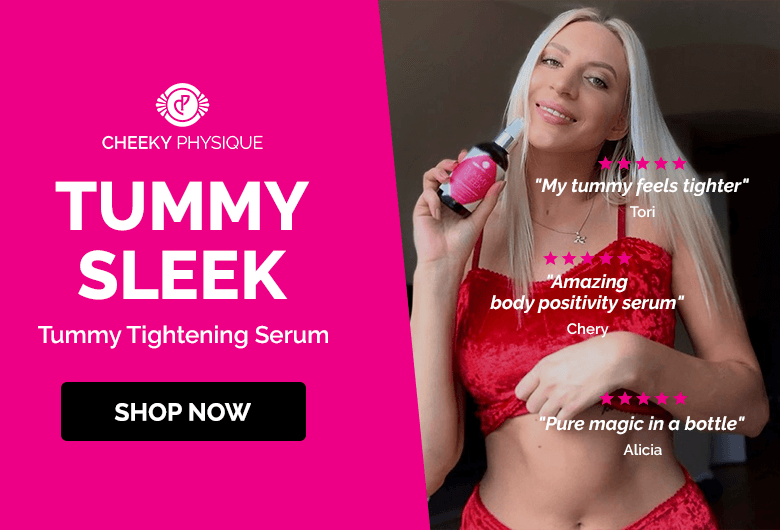 6. Eat More Fermented Food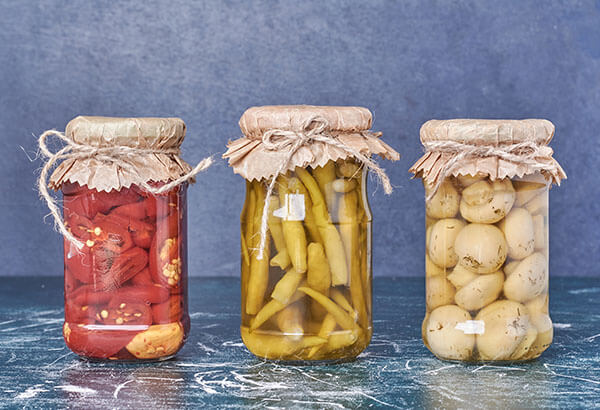 It's tastier than it sounds, we promise! Fermented foods such as miso, kefir, and sauerkraut all aid in the body's production of good bacteria. 
Packing your body with these kinds of bacteria will boost your digestive system and reduce irritation. The gut is also where we form our serotonin, so a healthy gut can improve your mood.
7. Take a Probiotic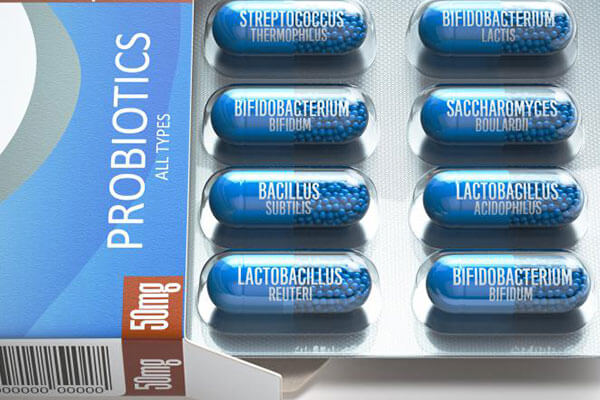 Probiotics are essentially the 'good bacteria' we've already discussed. If your body isn't producing enough good bacteria or you just want to give it a quick fix, you can find plenty of supplements and probiotic-rich foods. 
Yogurts are full of healthy bacteria and make a great probiotic-filled snack. If you prefer to take a probiotic supplement, look for a formula that contains multiple strains of bacteria and at least 5 billion CFU.
8. Try Dry Brushing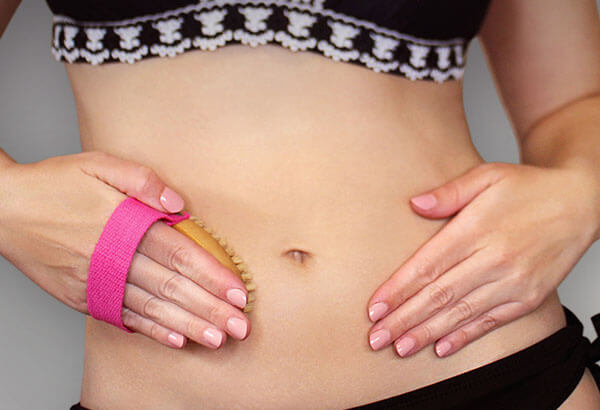 Many people swear by dry brushing to lose belly bloat. If you're not familiar with this bloat-busting technique, it involves brushing over your skin with a natural bristle dry brush. 
If you target your stomach area and use circular motions, it's said to increase circulation, stimulate the digestive system, and drain lymph flow for a flatter-looking stomach.
9. Avoid Chewing Gum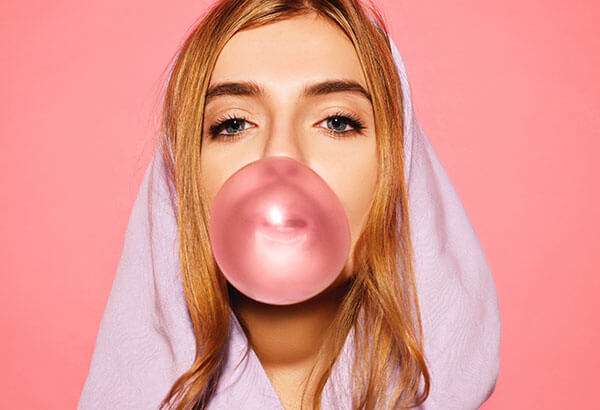 Ditching the chewing gum could help you get a flatter stomach overnight. Did you then know when chewing gum, we actually swallow a hefty amount of air? 
Well, this air can puff out our stomachs and leave us feeling uncomfortably distended. If you're in desperate need of fresher breath, try reaching for a sugar-free mint instead!
10. Take a Walk
Walking is an excellent way to banish bloating. Walking helps move food through the stomach more quickly, so try taking a 10-15 minute walk after meals. 
Walking also kickstarts the metabolism, which can help keep off any extra pounds and burn through stored body fat over time. Plus, you can't beat a daily dose of fresh air!
11. Take a Warm Bath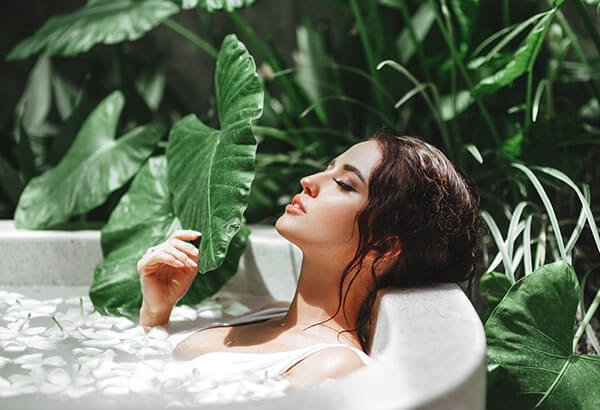 We'll take any excuse to have a warm bath! Soaking in the tub can reduce the amount of stress in our bodies. Having less stress on our organs like our gut and digestive system will increase their functions and make them more efficient, reducing bloating.
For even better results, add two cups of Epsom salt to your bath water. Epsom salts help draw out toxins from the body and can rapidly decrease water retention.
12. Apply Tummy Sleek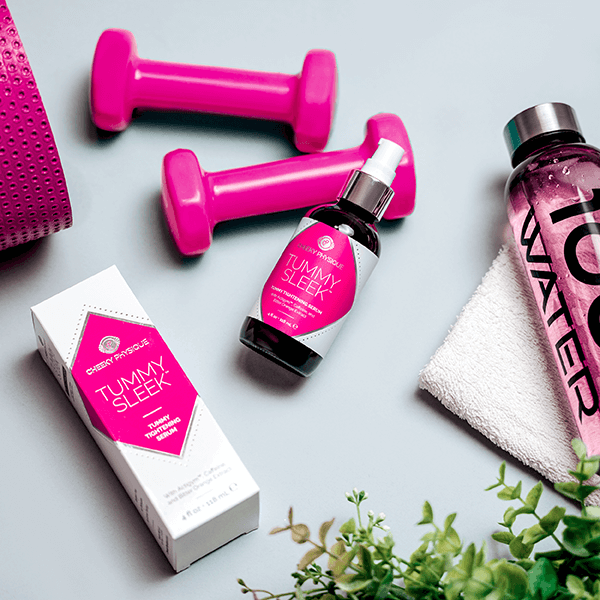 Tummy Sleek is our 5-star stomach tightening serum full of natural ingredients that aid the skin's appearance. The caffeine creates a diuretic effect, reducing puffiness in the belly, while the bitter orange extract helps to tighten the skin. 
Tummy Sleek is available in the Toned Tummy Kit, along with a luxury body brush for an extra skin-tightening lift.