This post looks at 6 style tips for how to make your legs look longer and thinner. Plus key skincare for smooth and glowing skin. 
Long, lean legs are on just about every woman's beauty wish list. Fortunately, the leggy look isn't just for those born with supermodel genes.
Beyond the obvious (like wearing high heels), there are some clever ways to trick the eye and make the most of what Mother Nature gave you.
Read on for some easy style tips for catwalk-worthy pins!
1. Crop The Top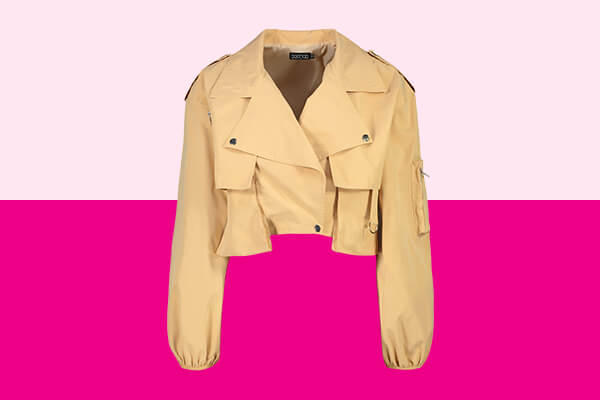 A cropped jacket shortens the torso, making the bottom half of your body look longer. Layer a regular top with a shorter jacket for a leg-lengthening effect.
2. Embrace The Waist
Along with shortening your top, take advantage of the trends and try on a pair of high-waisted trousers or jeans. The higher waist creates a continuous line from the waistline of the cuff, resulting in a charmingly retro and leggy look.
And if you're on the shorter side, there's no need to shy away from wide-leg styles – billowy legs and a high waist are surprisingly flattering (and lengthening) for petites.
Wide-leg pants are also the perfect disguise for thicker thighs, no matter what height you are. Score!
3. Point Your Toes
Whether you're wearing flats, heels, or boots, shoes with a pointed toe are going to give you longer looking legs than square or rounded styles.
Also, bonus points for nude shoes: a shoe that matches your skin tone adds instant inches.
4. Pull Up Your Boots
If longer looking legs is what you want, chuck out any boots that stop at the ankle or mid-calf. They're doing nothing for you, except breaking up your legs and making them look shorter.
Boots can be sexy, fierce, and leg-lengthening, so make sure you choose tall versions like riding boots or over-the-knee styles.
5. Lower Your Vamp
If you're not familiar with shoe anatomy, a "vamp" refers to the upper part of the shoe that covers the top of the foot.
Choosing shoes with a lower vamp leaves more of the foot exposed (hello, toe cleavage!), therefore making the leg look longer.
6. Angle Your Hemline
Miniskirts are a surefire way to quickly achieve longer looking legs; but an asymmetrical hemline does the same thing if you're not comfortable with the "micro mini" look.
Skirts and dresses with angled, asymmetrical hems lengthen legs up to the shortest point of the skirt, but offer enough coverage to leave the rest to the imagination.
The Finishing Touch…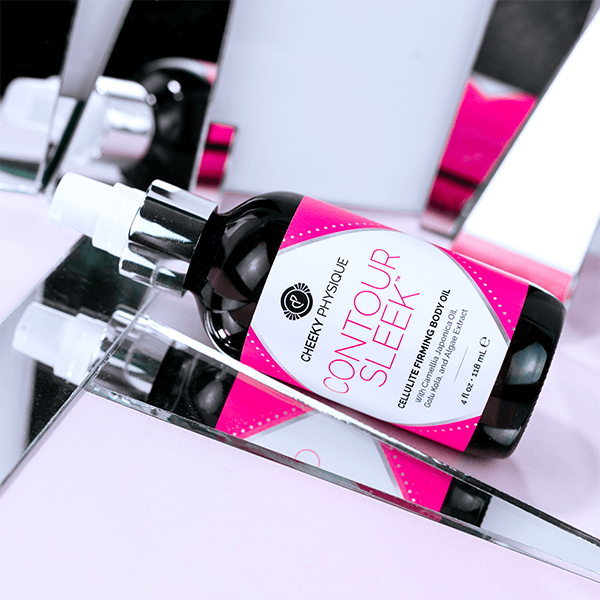 Never underestimate the power of smooth, glowing skin. Keep your legs looking long and lean with Cheeky Physique's firming body oil, Contour Sleek.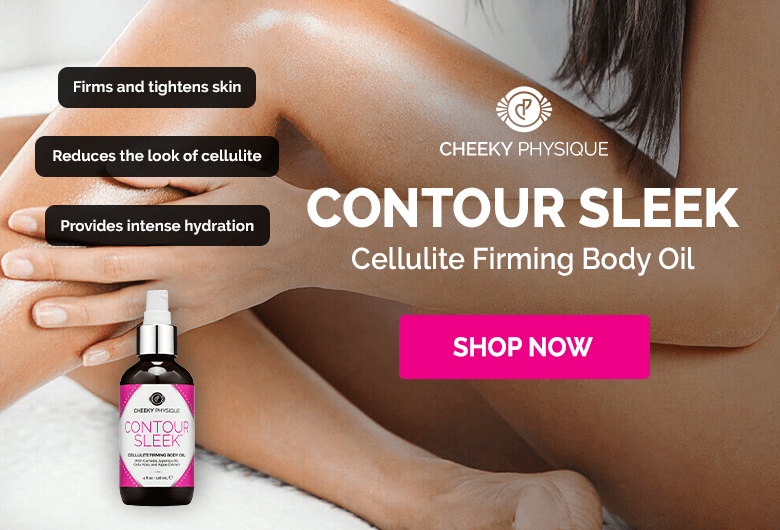 This sexy-smelling formula gives your legs a healthy dose of moisture, while reducing the appearance of cellulite and firming the look of the skin.
Massage into your thighs twice a day for caress-worthy, dimple-free curves.