"Finally that 100% feminine appearance I always dreamed of."
–Cathy, Sublime Bust customer
Known as the "Miracle Herb," pueraria mirifica is a plant native to the deep forests of northern Thailand. This exotic herb has been used in health and beauty treatments for more than 700 years.
Rich in revitalizing phytoestrogens, pueraria mirifica is traditionally used in Asia as a breast and beauty enhancer.
Adifyline™️ is a peptide that promotes plumping, firming, and lifting for beautiful curves and cleavage.
This clinically proven ingredient contains natural amino acids that enhance the appearance of fatty tissue volume. In other words, your boobs will look positively plumped up!
Clinical tests for key ingredient Adifyline™ demonstrated the following results:
A study with a cream containing 2% Adifyline™ applied twice daily to the face achieved a 12% increase in the appearance of cheek volume in 14 days.*
79% of volunteers experienced a volumizing effect.*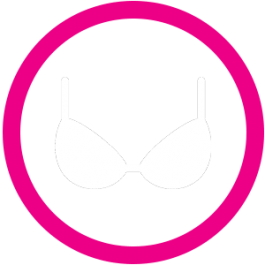 A second study focusing on the breasts showed that Adifyline™ increased breast volume appearance by 30-fold compared to a placebo at day 56.*
*Clinical data provided by Lipotec Group.
FREQUENTLY ASKED QUESTIONS
100% MONEY BACK GUARANTEE
Your happiness is our #1 priority. That's why we offer a simple, no hassle guarantee: If you aren't satisfied for any reason, simply return the product (even if it's been used) within 60 days for a full refund.
Add Your Heading Text Here
BECOME A CHEEKY INSIDER
TO RECEIVE EXCLUSIVE UPDATES AND OFFERS