"My skin is smoother & much firmer."
–Alicia M., Cheeky Physique customer
Ready to smooth, firm, and moisturize your bod in record time? Arm Sleek, Tummy Sleek, and Contour Sleek form the perfect trio for glowing skin and sexy curves.
Begin by massaging Arm Sleek into the upper arms to combat any signs of sagging.
Next, apply Tummy Sleek to the midsection to refine and tighten your skin's appearance.
Finally, treat your skin to Contour Sleek – an invigorating body oil that nourishes and moisturizes skin while working overtime to help eliminate toxins and diminish the appearance of cellulite.
Fall in love with your abdomen (yes, it's possible!) with the help of Tummy Sleek. This sculpting serum contains a trio of skin-tightening ingredients to help firm the look of the tummy and waistline.
Love your arms enough to go sleeveless with the smoothing and firming effects of Arm Sleek. This innovative serum targets the upper arms with a powerful trio of skin-toning ingredients.
For strut-worthy body contours, look no further than our curve-perfecting Contour Sleek. This firming and detoxifying body oil delivers intense hydration while smoothing the appearance of cellulite.
Actigym™
An ingredient derived from marine plankton extract, Actigym™ is clinically proven to improve skin tone and visibly decrease arm sagginess.
CAFFEINE
Known for its depuffing effects, caffeine visibly smooths and tightens skin for a more defined look.
GOTU KOLA
A traditional Ayurvedic herb that detoxifies congested skin, leaving you with visibly smoother body contours.
ALGAE EXTRACT
A proprietary micro-algae extract called Lipout™, clinically shown to help reduce the appearance of cellulite.
Apply twice daily to the abdomen area and massage until fully absorbed. 
Apply to damp skin and massage until fully absorbed.
Apply to the upper arms and massage until fully absorbed.
CRUELTY FREE

PARABEN FREE
SULFATE FREE
GLUTEN FREE
PHTHALATE FREE
MADE IN USA
BIKINI BODY BUNDLE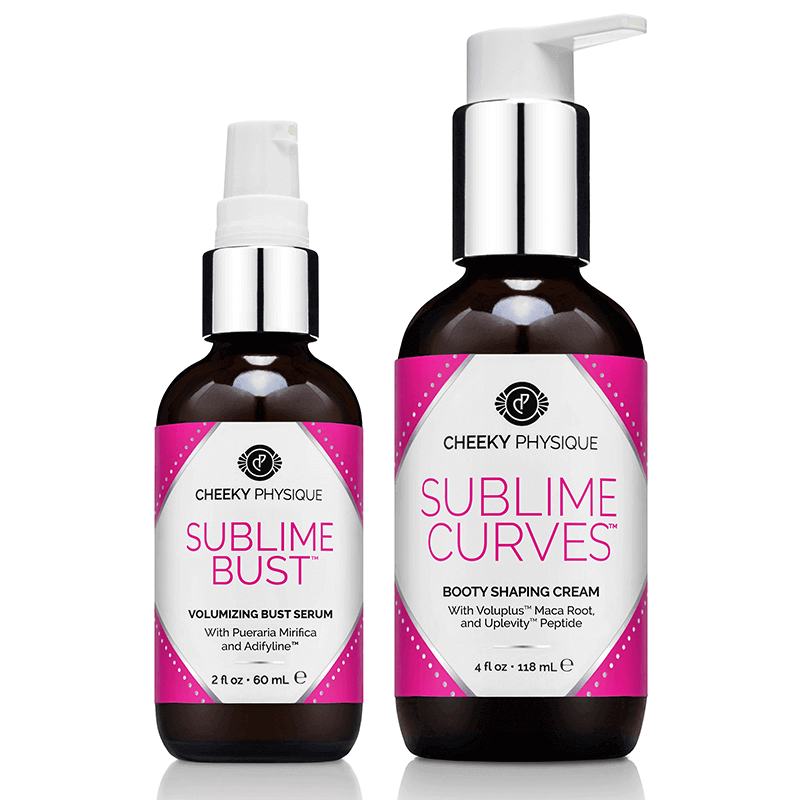 BUST & BOOTY BUNDLE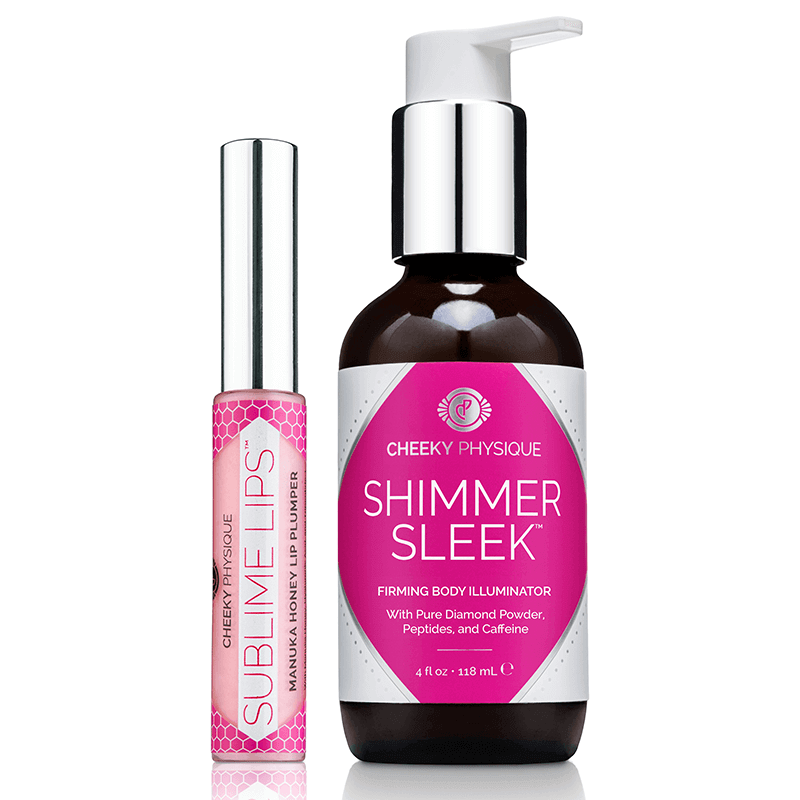 LIPS & SHIMMER BUNDLE
Add Your Heading Text Here
BECOME A CHEEKY INSIDER
TO RECEIVE EXCLUSIVE UPDATES AND OFFERS