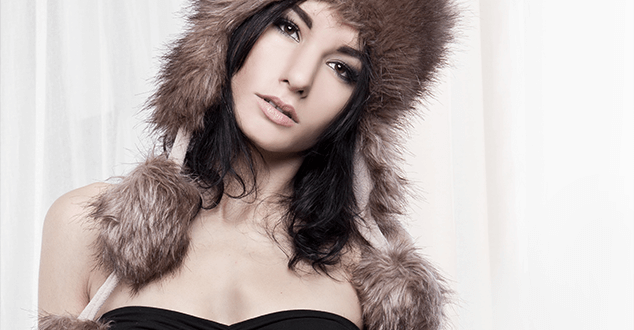 There's a reason why so many fashionistas love winter. From fierce statement coats to faux fur, it's the perfect season to make a style statement. Still, frigid temperatures, icy winds, and dry indoor heating can wreak havoc on your skin and hair – and nobody wants that. Embrace the cold and maintain a healthy glow with these winter beauty essentials.
#1 Cream or oil cleanser
Winter tends to zap our skin's natural oils dry. Rather than using your regular face wash, which may be too harsh during this time of year, switch to a cream-based cleanser or a luxurious cleansing oil. It gets rid of dirt, makeup and impurities, but moisturizes at the same time.
#2 Rich face moisturizer
We're all guilty of occasionally skipping our nighttime face treatments, but it's important to apply a nice layer of moisture to the face while we sleep – especially since that's when our skin does all its repairing.
#3 Rosy makeup
Feeling nostalgic about your summer tan? Don't be! There's a difference between pasty and porcelain – and rosy makeup looks absolutely gorgeous against a lighter complexion. Dust some blush around the apples of your cheeks and along your brow bone for a healthy, radiant winter look.
#4 Flyaway fixer
So, we don't have to deal with summer's humidity frizzing up our hair. Awesome. But winter can bring another hairstyle annoyance – static. Keep those flyaway strands at bay with a heat-activated product that will keep your hair smooth and sleek.
#5 Anti-flaking shampoo
Dandruff will never be cute, so one of winter's top beauty essentials is a shampoo that's just as beneficial for your scalp as it is for your hair. Give yourself a nice scalp massage while washing to boost circulation, slough away dead skin, and keep your scalp in tip top shape.
#6 Nourishing exfoliator
Sea salt is great for exfoliating, but try an exfoliator with ground up almonds and a rich oil base during the winter months.
#7 Double-duty hydration
This limited-edition duo from Cheeky Physique is the perfect finishing touch for winter bombshells. Our Sublime Lips lip gloss with Manuka honey keeps your pout moisturized, while gently plumping the look of your kisser. And for your bod? Shimmer Sleek hydrates your skin, firms the appearance of cellulite, and finishes with a luminous glow. Made with real diamond powder, this creamy concoction blurs skin imperfections (you can give the fake tanner a rest until spring) and looks beautiful when applied to your legs, arms, clavicles, or anywhere else you'd like to highlight or firm.